Tar Heel Capital offers a number of different advancement opportunities for it's Restaurant Managers. Restaurant management careers with Tar Heel Capital usually begin at the trainee level, where new employees go through an extensive 8-11 week training program combining classroom instruction with hands-on learning in actual Wendy's restaurants.
Management Trainees learn the basics of restaurant operations, become familiar with every managerial duty performed in the restaurant, learn about in-store equipment and study supervisory and management techniques.
Tar Heel Capital believes the manager of a well-run restaurant is a well-paid manager. When the base pay is joined with a bonus incentive, the compensation package at Wendy's is well worth the effort. We believe in rewarding our managers with top pay for top performance.
Tar Heel Capital realizes that compensation is only one part of the total package. We are looking for extraordinary management people, so we offer extraordinary benefits to go with the program:
Competitive Salary
Monthly Bonuses
Excellent Advancement Opportunities
Company Matching 401K
5 Weeks Paid Personal Leave Per Year
5 Day/48 hours Work Week
Free Uniforms
Free Meals
Tuition Reimbursement
Adoption  Assistance
Health and Dental Insurance
Life Insurance
Service Awards
Management  Applicants
    Select Your Area and Press Go

Crew Member Opportunities
We understand that great service begins at the crew level, which is why we assemble the best possible team for each Wendy's location.   We are always looking for those individuals who are "A Cut Above" to help us provide the best possible dining experience to our guests.  Have you ever considered a position in the fun and fast paced world of Quick Service?  Stop by and see what its all about.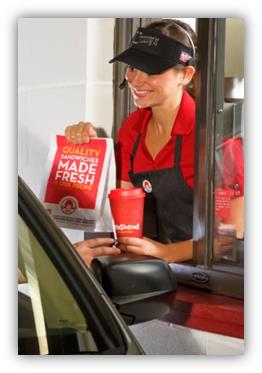 Competitive Pay
Flexible Hours
Team Spirit
Free Uniforms
Free Meals
Safe Environment
Excellent Advancement Opportunities
Tuition Reimbursement
In Store Training – No Experience Necessary
A GREAT PLACE TO WORK
Tar Heel Capital Corporation and FFC Limited Partnership is a Equal Opportunity Employer

Crew Member Applicants Click The Icon Below To Fill Out An Application